Mesa Plumbers with Over 25 Years of Experience

Our Mesa plumbers have been serving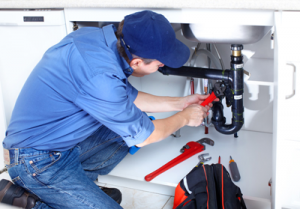 communities for 25 years with cost-effective, efficient service. We strive to complete every job to perfection and on-time. Our goal is to eliminate your worries about a plumbing problem.

We are the number one choice for plumbing in Mesa with a professional staff of plumbers and office workers committed to serving you. Our company is built on the strong values of customer satisfaction, honesty and integrity. It is these values that have made us industry leading plumbing contractors in Mesa, Arizona.

---
Our Plumbers Handle Residential and Commercial Plumbing Service

Our team of professionally trained plumbers provides efficient and prompt plumbing service for residential and commercial properties throughout Mesa. No job is too big or small. If you call us, we will respond with quality care and service. We offer customers:

• Residential and commercial plumbing service
• Cleaning and repair of sewers and drains
• Accurate pricing quotes
• Emergency service for plumbing and sewer problems
---

---
Our Plumbers in Mesa AZ Guarantee Your Satisfaction - 100%!
Our Mesa AZ plumbers take great care of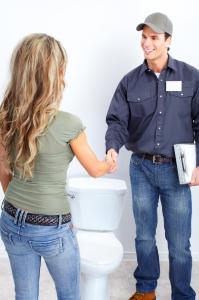 our customers' property. Our business is built on the strength that reliability and quality. These two values are the essence of longevity and success in the plumbing industry.We are committed to providing the best plumbing services in Mesa. Our customers expect to receive accurate completion of projects with very little interruption to your home life or business. Our plumbers and office staff are well-trained to handle any project. Your worries cease after calling us to fix a plumbing problem.

We are confident that our work and customer service is above industry standards.Our Mesa plumbing team has one goal in mind, every day: to fulfill your plumbing needs promptly, affordably, and professionally. Serving your needs is our business and we acknowledge our company would cease to exist without satisfied customers.

Think of the worse horror story you have heard about plumbing companies and know that our services are the exact opposite. Our company values include fairness, trust and integrity. We get the job done right the first time. Our word is our business.

Contact us today and find out firsthand how we have built a stellar reputation for providing plumbing services in Mesa.
---