Garbage Disposal Repair & Installation in Mesa AZ

Occasional clogging of the garbage disposal might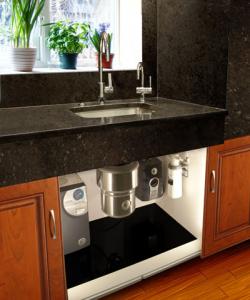 not seem like a significant problem. However, the garbage disposal is attached to the kitchen sink, which is usually the most used sink in a home. It is important to keep the garbage disposal running smoothly. Allow our Mesa plumbing contractors to repair or replace your garbage disposal to ensure it is ready when you need it.

We have many years of experience replacing and repairing garbage disposals in Mesa. Since the garbage disposal was invented, our company has kept the flow going in customers' homes. We have mastered garbage disposal maintenance and repair for a number of years. Do not hesitate to contact a Mesa plumbing technician for your next garbage disposal repair, installation or replacement.
---
Our Plumbers in Mesa, AZ Install and Service All Makes and Models

Garbage disposals are an indispensable component in practically every Mesa household. As an easy tool to dispose of waste, many households rely on the garbage disposal to work nonstop. The grinder in most garbage disposals operates through an electric motor. This motor breaks down waste into tiny pieces that flows through kitchen drain pipes. After continuous use, the garbage disposal can clog over a period of time.
There are limitations on what can be put into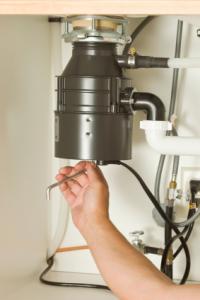 the garbage disposal. Unfortunately, some people find this out the hard way. The constant contact of water and waste material can cause various components in the garbage disposal to corrode. Our professional plumbers in Mesa know how to replace corroded parts to restore the efficiency of the garbage disposal.
Regardless of the problem, our Mesa plumbing contractors can repair or replace your garbage disposal. The knowledge required to correctly diagnose and fix the problem is available through our plumbing company. We are capable of repairing a current or installing a new garbage disposal of any size, type or power.
Our fast, friendly and reliable technicians can restore your garbage disposal to full working condition in no time.

---