The Most Trusted Plumber in Mesa, AZ


We're not the only plumbers in Mesa, AZ. Far from it. There are lots of plumbers, and so-called "plumbers", and it's not always easy to tell the difference when you needed someone at your house an hour ago.

Whether you call us for your plumbing needs or not, there are a few things to consider:
Calling Us is Easy

When you give us a call, we won't send you through a phone maze, straight to voice mail, or to speak with someone on the other side of the world. You'll immediately speak with a live, local operator who can answer your questions and schedule the job.
Our Plumbers are On Point
From our appointment times to our pricing estimates, you'll get exactly what you should expect from our plumbers. Our team members will give you all the information you need to make an informed decision, and they won't overwhelm you with too much information. They're also not going to upsell you on equipment and procedures you don't need.

We Support Our Service
We don't just talk the talk. Our plumbers are backed by the industry's best training and insurance, so you'll always be covered. And if something does go wrong, most our parts and labor are backed by warranties. Call any time to see if your service is covered.

Our Mesa AZ Plumbing Team Specializes In:

---
Our plumbers in Mesa recognize just how much it can ruin your day to go without a water heater.That's why water heater repairs are the highest priority for us. Contact us today with your water heater issues and our Mesa plumbing technicians will do what it takes to make sure your job takes the highest priority. Our dedicated plumbers use only the best parts and equipment on the market to ensure that your water heater will last for years to come

---
Many plumbers in Mesa are content to do whatever it takes to technically get your drain cleared and call that a job well done. We go the extra mile by making sure that your drain will actually stay clear, and that the procedure won't damage your drain or pipes.

---
Other plumbers will look at any broken garbage disposal and skip right to the replacement phase, because they know they can make more money off it than they could from repairs. If you want to save a buck and bring your garbage disposal back to life, we're the team for it.

---
Customer Service is Job #1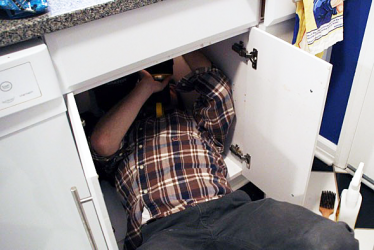 The truth is that it doesn't take much to handle most plumbing jobs. Lots of people can repair toilets or install sinks, whether they went to plumbing school or not.
What sets our team apart is their never ending commitment to customer service. Our loyal clients know that we'll go so far out of our way to make sure that each client is getting what they need that it's almost insane.

---
Our Professional Mesa Plumbers Are Fully Licensed
Hiring a professional Mesa plumber offers the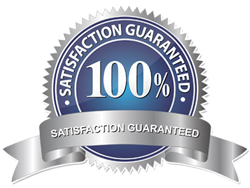 benefit of receiving the experience, training and skills necessary to handle any type of plumbing problem. A professional Mesa plumber has a keen sense of detecting problems and making repairs to avoid further damage. Hiring an unlicensed plumber is risky because they may be inadequately trained or unable to access work permits to complete a job. Professional, licensed plumbers will have the right tools and legal authority to complete work in your home or business correctly.
Our Mesa plumbers are insured 100%

We are 100% insured and bonded to do business in Arizona. You do not have to worry about financial liability if a plumber has an accident while on your property.
Our professional Mesa plumbing team is dedicated to safety

Our Mesa plumbing contractors guarantee that all safety measures are upheld while working on your property. We strive to prevent all personal and property damage, and we are proud to have one of the highest success rates among all plumbers in Mesa, Arizona.

---



So What Are You Waiting For? Call Today For Arizona's Best Plumbing!
Our plumbers are available any time, day or night, so there's no reason you should ever hesitate to call. We are fully trained, licensed, insured, and bonded to handle all plumbing installations and repairs, from the smallest spigot to the largest re-pipe, which means there is no reason to call another plumber. Our phone staff is standing by to help, and our technicians are just a phone call away.